Nos Professeurs Résidents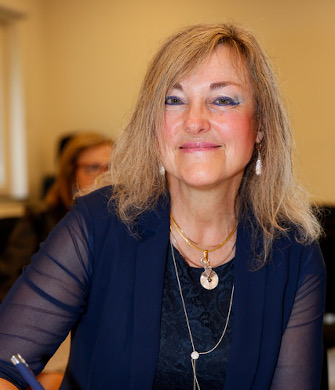 Fabienne CONSTANT
Professeur du cours de danse de ligne
Fabienne, infirmière de profession, donne des cours de danse depuis 2021 au sein de Rovan ASBL.
Dynamique, enthousiaste, elle vous donne des cours de danse en solo sur des rythmes latinos, country et autres….
La danse de ligne est une séance de détente et d'apprentissage du mouvement en danse.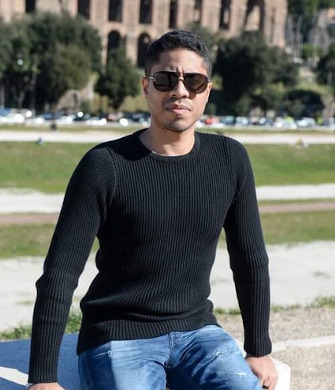 Rodrigo VANWERSCH
Professeur du cours de danse de salon
Juge International de Danse de Salon (World Dance Council)
Juge National de Danse de Salon (British Dance Council)
Professeur Licencié de Danse de Salon (United Kingdom Alliance)
Ex-Compétiteur National et International de Danse de Salon (10 danses)
3ème au Championnat de Belgique de Danse Latines
Demi-Finaliste au Championnat du Benelux de Danses Latines
Demi-finaliste au Championnat de Blegique 10 danses
A concouru pour la Belgique – Russie – USA – France – GD Luxembourg
Formé en Belgique – Italie – Pays-Bas – France – Russie – UK – USA
Multiples reconnaissances et recommandations d'institutions et de personnalités de la Danse.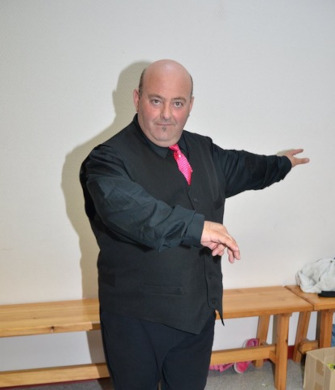 Robbertino POLLERA
Professeur du cours de danse de Salsa
Robbertino donne cours depuis 2004 dans toute la Belgique dont Mons, Eugies, Soignies, Charleroi, Namur Marche-En-Famenne, Lense, Baudour……
Il pratique la salsa portoricaine…. Mais il donne également les cours de salsa cubaine et NY…. Cha cha bachata, et merengue…..
Venez le rejoindre pour découvrir le rythme endiablé de la SALSA !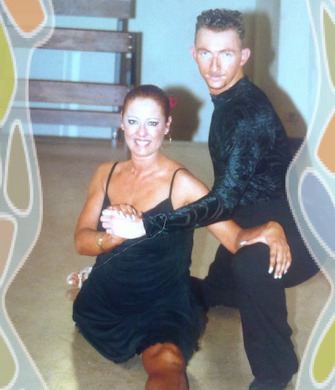 Chantal BOVY
Professeur du cours de danse de salon
Compétitrice en sénior 1 A latine de 35 à 45 ans.
Chantal a été formée par Inge Hansart, avec laquelle, elle continue à suivre des cours pour améliorer la qualité et surtout prendre connaissance des nouveautés techniques du moment.
Chantal aime transmettre sa passion de la danse à qui le veut !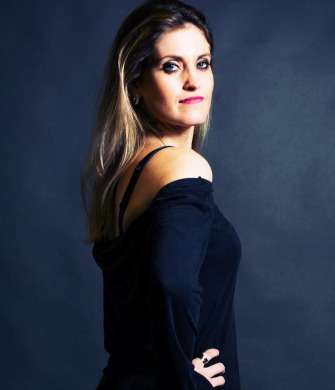 Lidwine CIMALA
(France)
Ex-compétitrice nationale et Internationale de Danse de Salon
10ème au Championnat de France de Danses Latines
Finaliste de multiples Coupes et Opens de France de Danse Latines
Top 48 GOC Stuttgart (Germany)
Top 96 Blackpool Dance Festival (UK)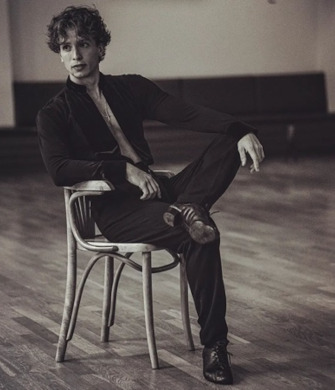 Slava ISSAIEV
(France / Russie)
Je suis danseur depuis mon plus jeune âge, formé entre autres en Russie, Pologne et République Tchèque, je suis actuellement 3ème au championnat de France de danse de salon dans les catégories jeunes et finaliste du championnat toutes catégories 10 danses.
Je propose des cours de danse de salon, de danse de société ou de danse sportive latines et standards. J'enseigne donc le rock, la salsa, la bachata, le cha-cha-cha, la rumba, le paso doble et le jive mais aussi la valse, le tango, le quickstep et bien d'autres !
Parallèlement j'accompagne des couples dans la création de chorégraphies d'ouverture de bal pour leur mariage.
J'enseigne la danse depuis quatre ans dans plusieurs écoles de danse en France et à l'étranger mais aussi dans des associations et chez des particuliers quel que soit leur niveau et leur objectif : loisir, compétition, découverte.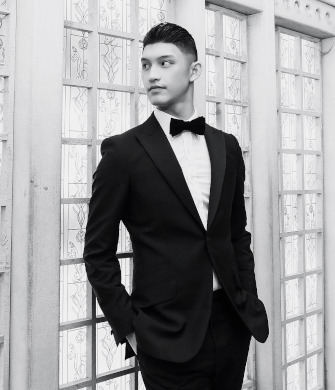 Sidney CHONG
(UK)
Sidney started dancing at the age of nine and competed in both Ballroom and Latin American.
His credits are too many to mention but during his already illustrious career he was the Blackpool British Open Juvenile Ten Dance Champion in both 2002 and 2003 and Blackpool British Open Junior Ten Dance Champion in 2008.
At seventeen Sidney decided to focus on his Ballroom career and he and his partner Tania Long are ranked in the top 32 dancers in the world.
An expert in ballroom dancing, Sidney brings his focus on technical expertise, performance craft and sheer love of dance to his classes along with his well developed sense of fun! He has had many successes with his pupils in examinations and ProAm Competitions
around the world.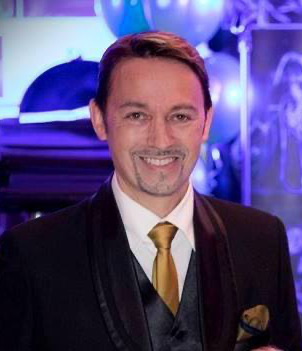 Warren BULLOCK
(UK)
Warren Bullock is a former British champion and a grand finalist in the European and World Professional
championships. He owns the UK's largest chain of dance studios called Zig Zag Dance Factory. and is a winner of the UK Top Teacher of the Year award 13 times and Supreme teacher of the year 8 times. 2 times Carl Alan Award Winner.
Adjudicator at the European and World Championships and coach of many of the worlds leading competitive couples. He is also in demand as a lecturer and choreographer and recently choreographed the 2019 Miss World Opening Ceremony as well as working on many TV and film projects.
He is also the creator and star of Netflix TV series Baby Ballroom which is currently showing in 40 countries world wide grossing over 100 million viewers so far.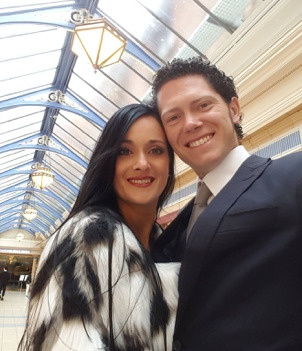 Martijn LEUNISSEN & Nathalie BOS
(Netherlands)
Martijn and Nathalie Leunissen form a professional Latin dance couple from the Netherlands. They married in November 2015.
The started to dance together in February 2004. From that point they grew step by step in the Amateur classes.
In 2007 they also started competing internationally more often. They competed annually in World events like the British Open at Blackpool, United Kingdom Open at Bournemouth, International Championships in London, Dutch Open in Assen, World Masters in Innsbruck, European Championships, World Championships etc.
Some of their results:
National titles:
2012 Dutch Champion Amateur Latin
2013 Dutch Champion Amateur Latin
2015 Dutch Champion Professional Latin
2017 Dutch Champion Professional Latin
International Results:
2014 Quarter Final European Championships Latin in Kiev (Ukraine)
2015 1/8 final World Championships Latin in Warsaw (Poland)
2016 Quarter Final European Championships Latin Moscow (Russia)
2017 1/8 final World Championships Latin in Penang (Malaysia)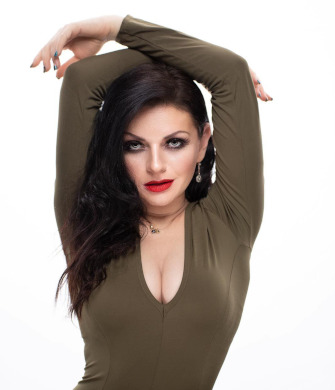 Warren BULLOCK
(USA)
Two time world salsa champion
Teacher of teachers
Maker of champions
25 years of ballroom and salsa dance
experience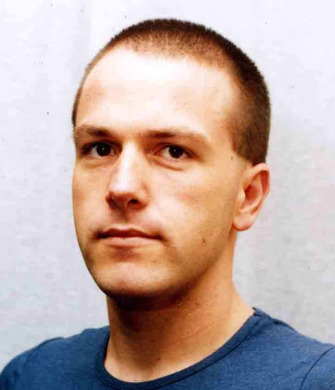 Andrew BURNS
(Australie)
My passion is teaching classes for various ages, levels and abilities through jazz dance, exercising and/or  warm up classes as well as writing
about my chosen craft.
I have choreographed for Rick Evans Band, and had roles on the TV series
Neighbours, The Flying Doctors and various TV commercials.
I place a strong emphasis on technical dance training, including dance education of past and present dancers/choreographers who have contributed to the arts.